Announcements
2015 TEMPO Mentor Award Event!
Thursday, February 19, 2015
Pfister Hotel
11:00 a.m. – 1:30 p.m.
Event Details
2015 Award Recipients - CONGRATULATIONS!

Linda Gorens-Levey Mary Meehan Baird


Thank you to our 2015 Mentor Event Sponsors!

Champion of Education Sponsor: Scholarship Sponsor: Supporting Sponsors: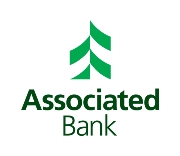 Alverno College Survey
Alverno's Research Center for Women and Girls is conducting a one-question opinion poll among TEMPO, Professional Dimensions, and Milwaukee Women Inc. members. Click here to take this three-second survey now!

Meet TEMPO Milwaukee's New CEO Jennifer Dirks
Watch this brief video introduction to learn more about TEMPO Milwaukee's new CEO Jennifer Dirks - her background, career track, professional accomplishments and her community involvement.
Past Meetings
Please check out our video archive of program meetings and events. We will update this page throughout the year as meetings occur. Please let us know what you think as we will continue to provide this service if the feedback is positive! Email us at: tempo@tempomilwaukee.org.
2014

May 15, 2014
Juli Kaufman, CEO of FIX Development

April 17, 2014
Tina Chang, CEO of SysLogic
Topic: Taking Risks

February 20, 2014
TEMPO Mentor Event
Topic: Mentor Event - Honoring Mark Sabljak, Gwen Jackson, Mary Dowell, Rockwell Automation

January 16, 2014
Craig Culver, co-founder of Culver's Restaurants
Topic: Values-based decision making